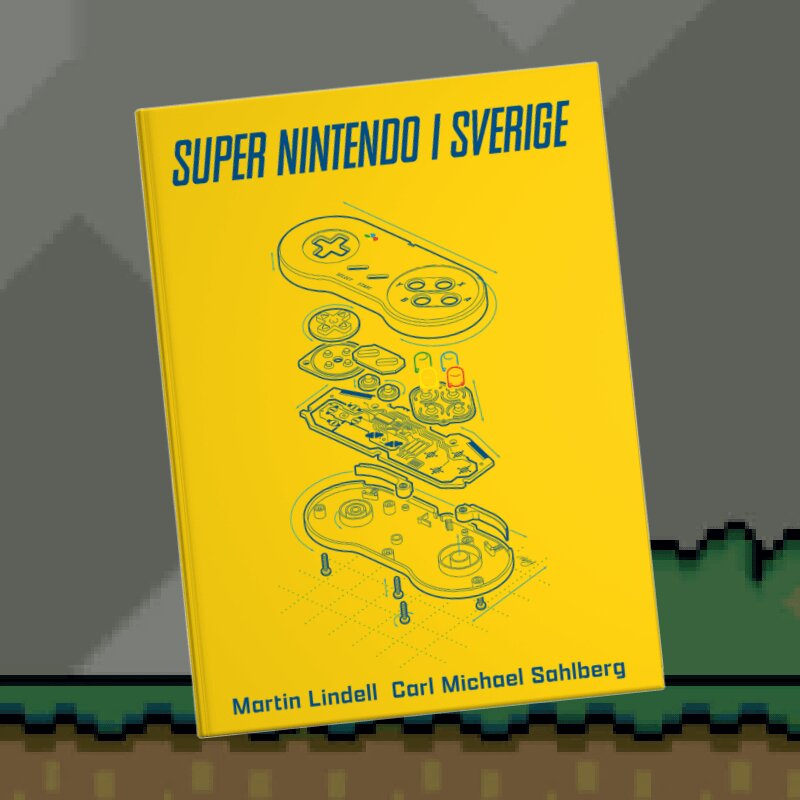 Super Nintendo i Sverige (Inbunden Sv)
399 kr
SUPER NINTENDO I SVERIGE är den jättelika och färgsprakande boken om denna älskade spelmaskins intåg i vårt land, nästan två kilo renodlad retronostalgi. Du får återse klassiska titlar som Super Mario World, The Legend of Zelda: A Link to the Past och Super Metroid – som än i dag toppar listor över världens bästa spel. Du får en komplett översikt över konsolens och spelens utgivning i Sverige samt djuplodande intervjuer med de som var med och lade grunden till den nordiska försäljningssuccén.

Författarna Martin Lindell och Carl Michael Sahlberg är två av landets mest erkända retrospelsexperter vars samlade Nintendo-kunskaper få kan utmana. Lindell har bland annat tidigare skrivit böckerna Historien om SEGA samt Svensk Videospelutveckling: Från 50-tal till 90-tal, den senare i samarbete med Thomas Sunhede. Sahlberg är bibliotekarie på Kungliga biblioteket och arbetar bland annat med spelbevarande.

Super Nintendo i Sverige (Inbunden Sv) finns i kategorin Böcker & Spelguider. Fandrake är ett av våra märken som säljs direkt av Webhallen.